InsightFul is a dedicated client solutions service connecting customers to the wider agricultural community.
Part of AgriBriefing Ltd, publishing experts in both the agriculture and media sectors, InsightFul can offer unparalleled access to our farming audiences and beyond.
A dedicated client solutions service connecting clients to the wider agricultural community.

A specialist media company with more than 15 multi-media brands within the agriculture and media sectors.

Providing farmers and their advisers with whatever information they need, in whatever format they wish to consume it.

We build project teams specific to our clients' requirements from a growing and talented pool across strategic, creative and technical roles.

We focus on results, believe in plain speaking and provide effective solutions on time and on budget.

Our success comes through establishing and nurturing long-term partnerships, with most sales coming through referrals and repeat business.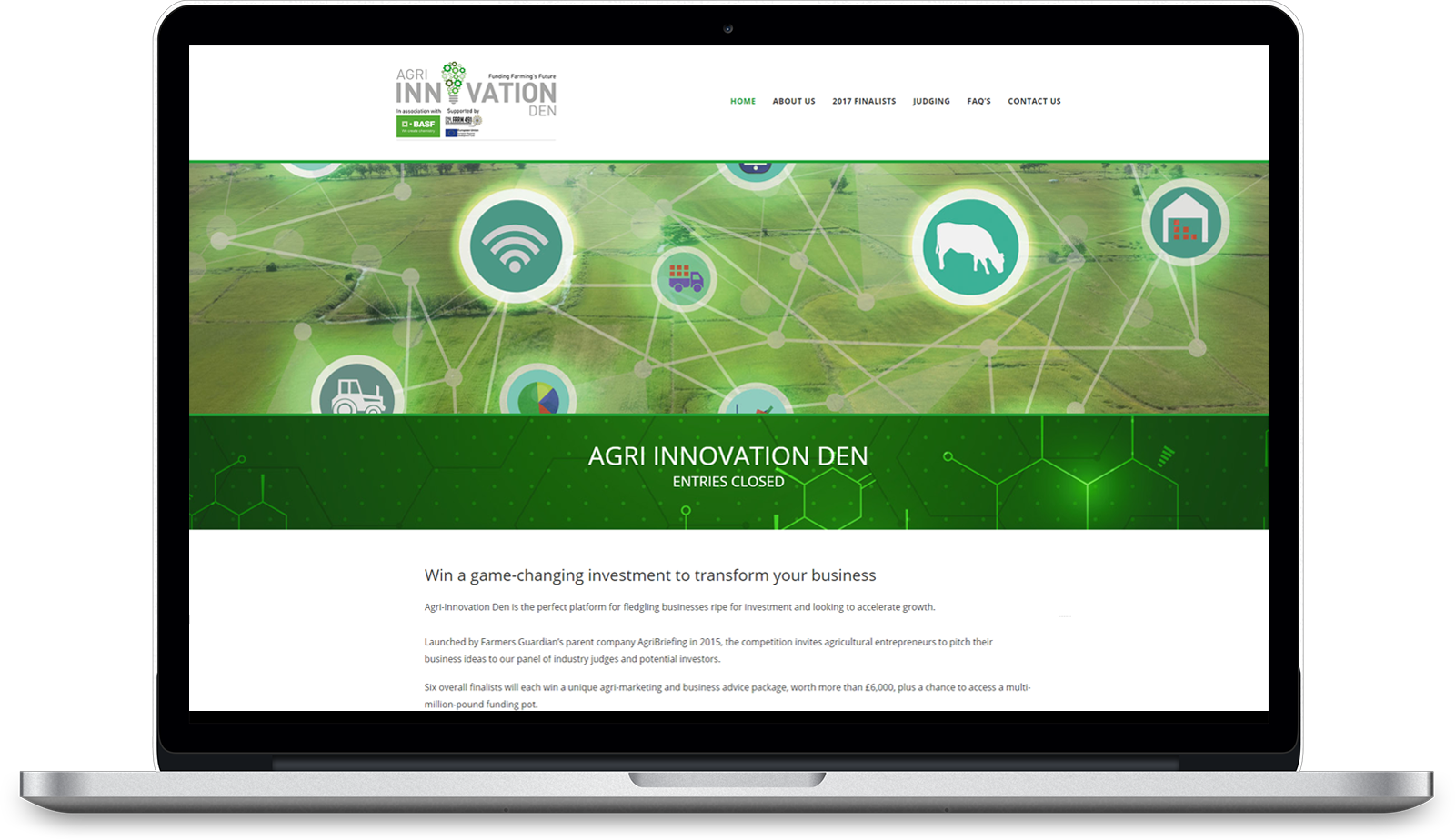 Brand Awareness
We are experts at helping brands build profile within their target audiences. Get people talking about you.

Brand Re-Alignment
Looking to shift perception? We offer cross-platform bespoke packages to help customers better understand your businesses.

Product Launch
We can provide innovative and effective campaigns to push your product out to market, tailored to achieve your strategic goals.

Thought Leadership
With an expert team on hand, we can provide high-impact content which can position your brand as a leading resource in the field.

Lead Generation
Our multi-platform approach can be used to harness meaningful leads for your business.

Improved digital footprint
High engagement levels with our brands across all media platforms mean we can ensure you reach your customers through all relevant channels.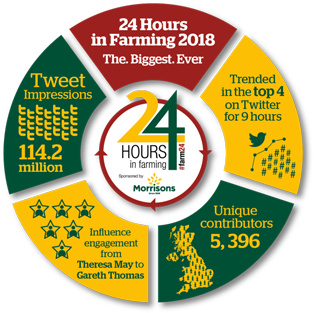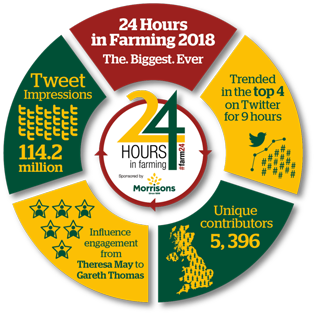 24 Hours in Farming
An annual 24-hour virtual campaign, supported by Morrsions, harnessing the whole farming community and working across all media platforms.
The campaign aims to show the world what UK farmers do over the course of a normal day. With a four-month lead-in time, its success relies on our ability to ensure UK farmers engage; and they do, each year there are more than 5,000 posts on Twitter and other social media platforms throughout the 24 hours.
Now in its 4th year, #Farm24 has trended in the top five on Twitter for the majority of the day for each event and this year, 24 Hours in Farming was seen more than 1.4 million times on Twitter alone. In addition, receives a high level of wider media coverage with Farmers Guardian staff giving radio and television interviews, for regional, national and international media throughout the day.
The campaign reach delivers a total audience of more 99, 000,000 annually.
The campaign reached a total audience of 99, 845,570.
Take the Lead
Take the Lead is an industry campaign spearheaded by Farmers Guardian, working with commercial and industry partners. It aims to raise awareness among the British public about livestock worrying and speak up for the farming industry's concerns.
As well as being partners including: the National Sheep Association, the British Veterinary Association and The Original Muck Boots Co., the campaign has been backed by leading rural organisations including: Countryside Alliance, RSPCA, Women's Food and Farming Union, Farmers Union of Wales and the National Animal Welfare Trust.
It formed part of a Westminster public policy debate on dangerous dogs in January 2016 and as well as having extensive coverage across our own brands, the campaign has been covered in Countryside Alliance magazine, Dogs Monthly, Dogs Today and Countryfile magazine as well as on various BBC local radio and television stations and the Radio 2 Jeremy Vine Show. Farmers Guardian staff have also been asked to speak about Take the Lead at various events, including NSA Welsh Sheep and Just Dogs Live.
Take the Lead content regularly generates exceptional engagement levels, with one story alone receiving almost 53,000 views and thousands of shares.
A recent story on Take the Lead generated almost 53,000 views and thousands of shares.